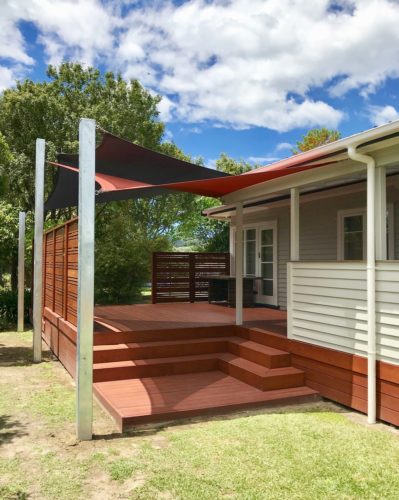 A Shadesail can be a flexible and unique way to obtain your shade requirements.
Highly customizable in size and shape, we work to ensure you get the coverage and look you want for your area.
Sails can be incorporated into existing structures, posts can be used to extend your coverage and the fabric can be manipulated to conform to unique shapes that enhance strength and appearance.
Our designers draw from a lifetime of experience working with clients to supply products that not only meet your requirements but are built with quality, style and durability in mind.
We offer a wide range of the industry's best fabrics all with the highest U.V ratings and warranties that are proven to last in NZ.
Shadecloth or waterproof PVC fabric
Up to 100% UV protection
Wide range of colours and transparencies
Stainless steel sail and tensioning hardware
Galvanised steel posting in a range of sizes (optional)
Sail sizing up to 50m2
NZ manufactured
10 year warranty