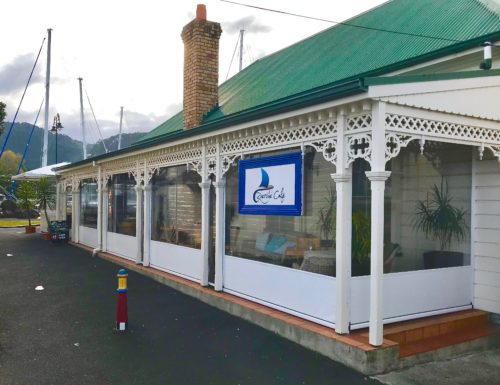 Ziptrak is a patented unique track guided system which ensures protection from all weather with ease of use.
The track guided system has specially designed slotted tracks in which the screen glides smoothly and easily, stopping at any position. Screens can be secured and locked in the down position to guard against high winds and UV – no zippers or winders required.
Screens can be custom fit to your area, operated manually or electrically and with fabric options of clear pvc or shade mesh your new Ziptrak screens will connect your indoorand outdoor environments into one harmonious space.
Powder coated aluminium framework
Stainless steel componentry
Manual or remote automated operation
Clear pvc or mesh pvc screen options
Roller flashing & pelmets (optional)
Up to 6m wide x 3.0m drop (mesh)
Up to 5m wide x 3.0m drop (Clear)
Australian manufactured
NZ constructed
5 year warranty (system)
10 year warranty (mesh)
Please see attached for information on Ziptrak system and screen material options:
ZIPTRAK SCREEN SHADEVIEW MESH MATERIAL
ZIPTRAK SCREEN SOLTIS FERRARI MESH MATERIAL
GALLERY:
ROLLER OPTIONS:

STANDARD COLOUR OPTIONS:

DESIGN ELEMENTS:

FOR MORE INFORMATION ON ZIPTRAK SYSTEMS: