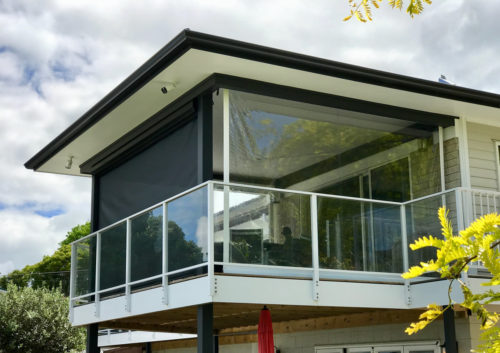 A café style design screen that incorporates simplicity, durability and style to offer you exterior climate control and privacy.
Operated manually or remote automated the screen is lowered into position, secured then simply back tensioned to create a taught streamlined screen that offers complete weather protection and visibility.
Custom made and powder coatedin house to fit and match your exteriors dimensions and style the Café Screen is the perfect balance of simplicity and style.
Aluminium and Stainless steel componentry
Powder coated to Dulux range
Manual or automated operation
Clear pvc or mesh pvc fabric
Roller flashing (optional)
Up to 4m wide x 3.5m drop
NZ manufactured